We market our own range of Jams, Sauces, Honey, Ice Cream and Berryfruit Wine both through our store and wholesale.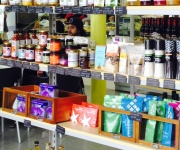 Other Growers and Producers
We sell through our store a range of gourmet food products from other New Zealand growers and producers including freshly-ground coffee, full-leaf teas, dressings etc. We also have a range of gift products and accessories.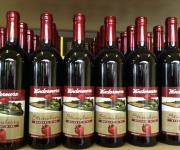 Berry Fruit Wines
Windermere produces a range of strawberry and raspberry fruit wines, creams and liqueurs.
Windermere's wines are produced by traditional methods, with meticulous attention to detail, whilst still taking advantage of modern techniques. The resulting wines have deliciously fragrant berry aromas, backed up by rich and mouth-filling herbaceous berry flavors. Add a residual sweetness to the mix and you have a fruit wine in a class of its' own and a true reflection of Windermere's finest fruits.
Windermere's wines and liqueurs are available either at the farm shop or they can be delivered. Please feel free to come into the shop and taste our gourmet wine selection, anytime during our opening hours, for completely free!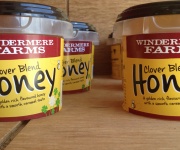 Honey
Windermere honey is a rich, golden, smooth caramel flavoured honey that is made through Windermere and created by bees that pollinate our berries!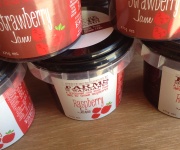 Jams
Windermere produces its own range of NZ-grown, full-fruit, old-fashioned jams just like mum used to make, including raspberry and strawberry. Our berries are picked freshly from our farm and made in small batches the age-old way. Real fruit, rich texture, traditional home-made jams made with care, with no additives or artificial flavouring. Each scrumptious pot of jam contains 62% fruit!